WELCOME TO MY NEXT PROJECT.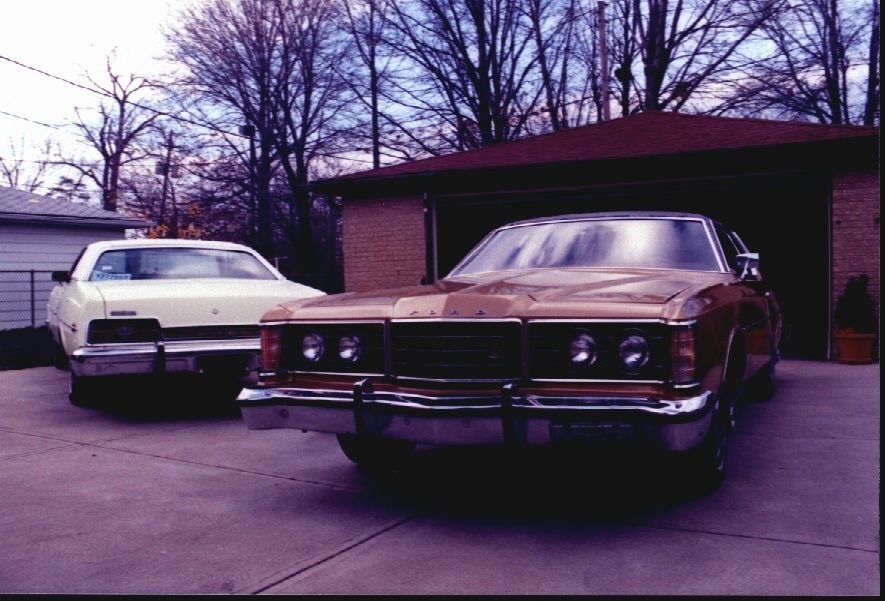 I finally gave up on my old 73 (the yellow one). Although she still looks good here, the 27 years of Cleveland weather finally got to her. The rust was just too much, and I didn't want a bondo-mobile. So I'm doing the next best thing, I got a new body.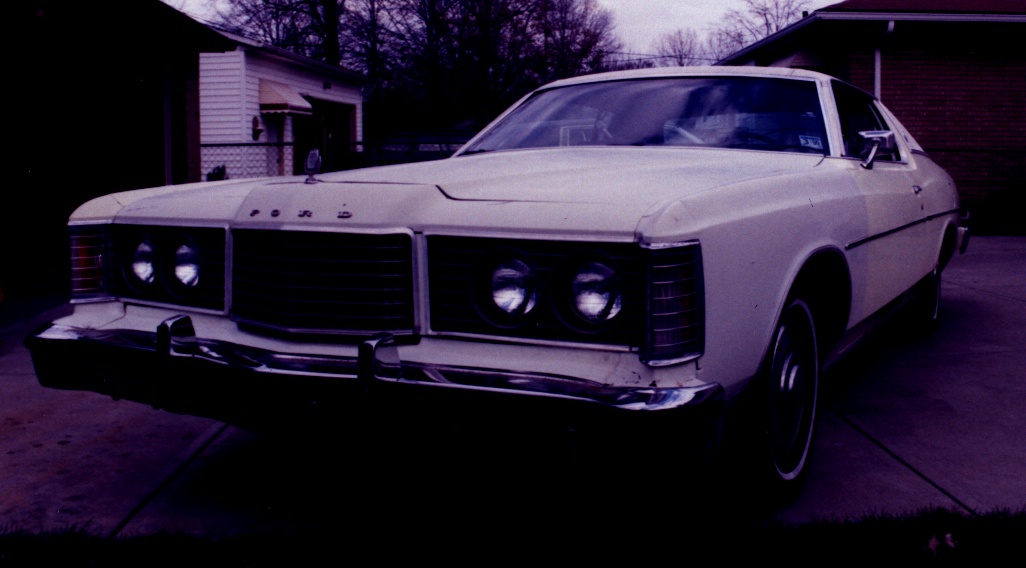 Although this 74 doesnt look like much now, it has potential. I bought it out of Columbus, where it was driven by the owner about 300 miles in summer weather. All of its life before that it spent in Salt-Free North Carolina. Although the paint is worn, the vinyl top is dead, and all the chrome is shot, the body is rust free, inside and out. Perfect...

It came equipped with:
A 400 2V (which I am going to keep in the car)
Air conditioning (which I didnt have in the 1973)
Vinyl seats (which is why I gutted my 73)
Posi Traction (SWEET!)
So now what? I have two LTDs, both with strong and weak points, but I only want one. Here is where the fun part comes in. I have completed dissassembeled the 73, and will be building off the 74's platform. I am going to keep it looking like a 73, in fact, it will look exactly like the 73 once I'm done, paint and all.
The best part of my 73 was the interior. It was the luxurious Brougham series, with high back seats, only avaiable for one year. The entire interior you see is now out of the car, and awaiting its new home in the 74's platform